The Lights on Broad Street
Looking north on Broad Street towards City Hall, the world's tallest masonary building topped by the 37-foot high sculpture of William Penn, the tallest sculpture to top a building.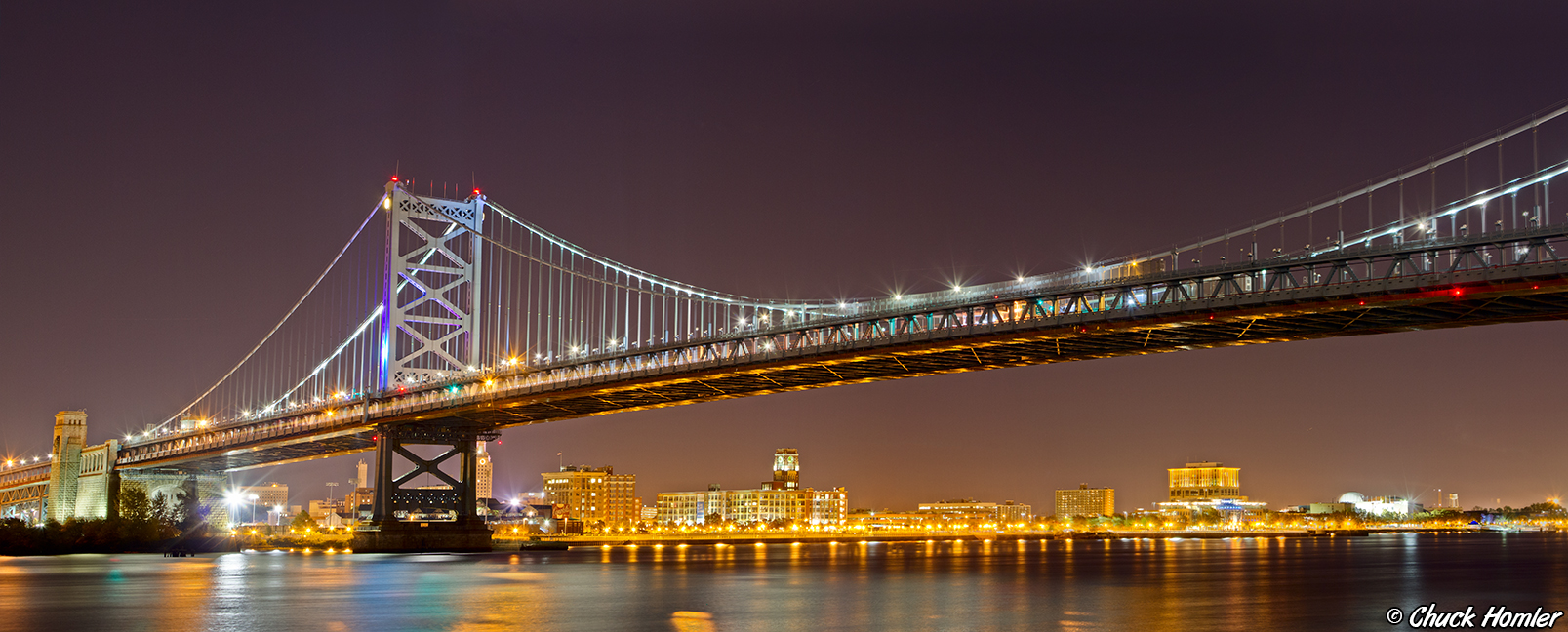 The Benjamin Franklin Bridge
Opened in 1926, this is Philadelphia's iconic bridge connecting it with Camden, NJ. Note the blur of the PATCO train just right of the tower.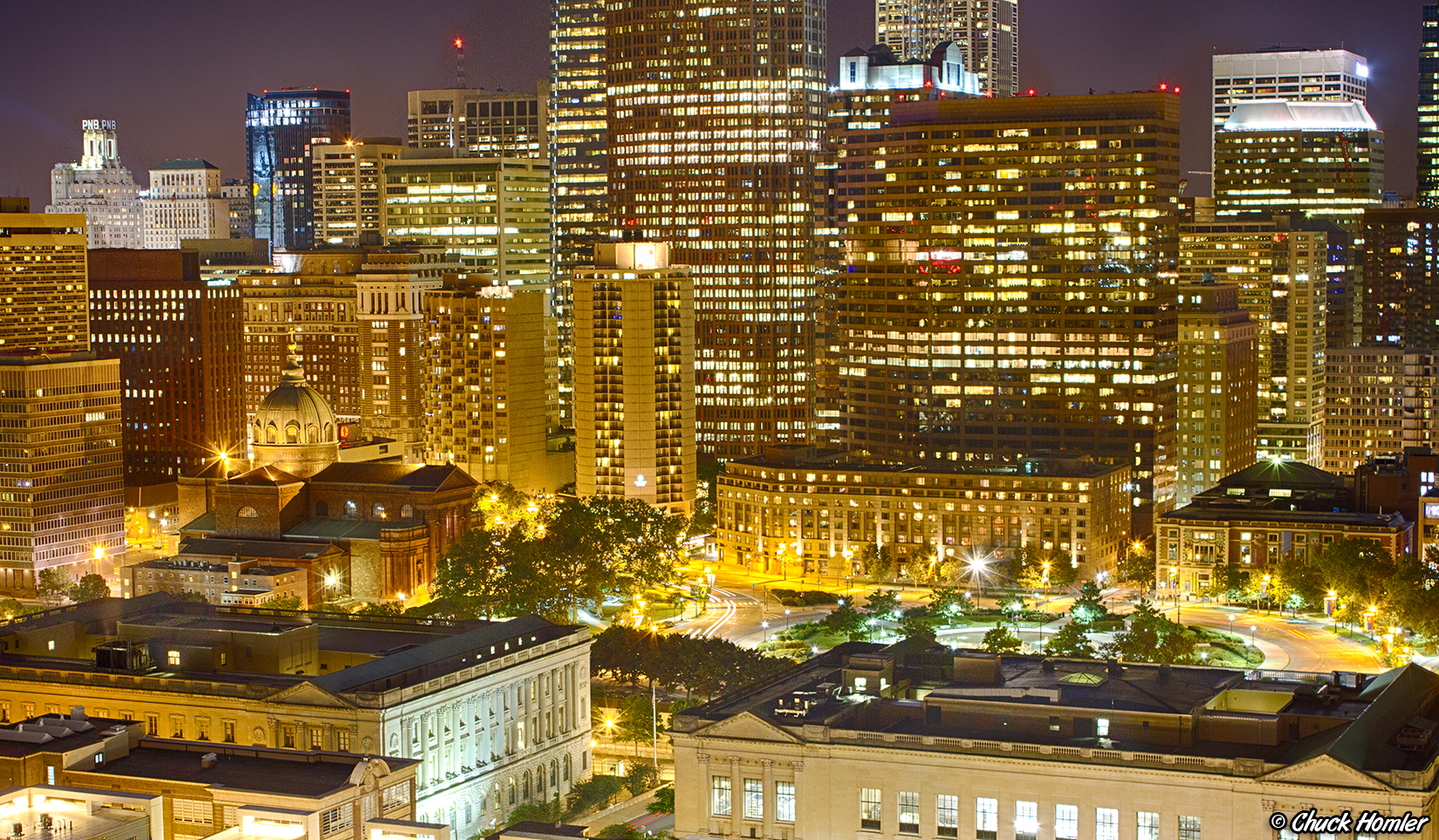 Logan Square; Its Really a Circle
The City of Philadelphia was based on 5 Squares, and Logan Square is one of them. In the center of Logan Square is Logan Circle and the Swann Memorial Fountain. Adjacent to the circle is Sister Cities Park and the Cathedral Basilica of Saint's Peter and Paul.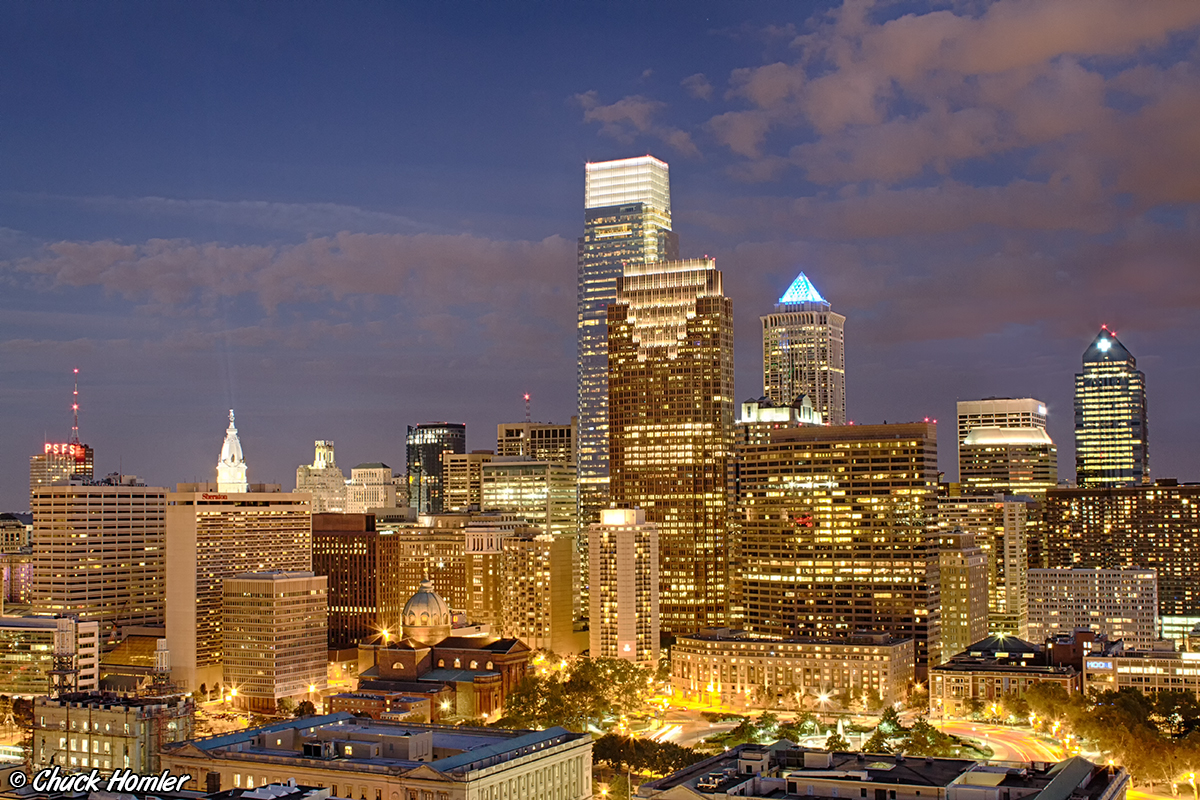 Center City Sunset
Taken from Logan Square looking SE, the Swann Memorial Fountain flowing, the cars driving through the circle and the clouds catching the last gasps of light from the sun.
Winter Skyline
Boathouse Row
The iconic Philadelphia landmark on a winter's night.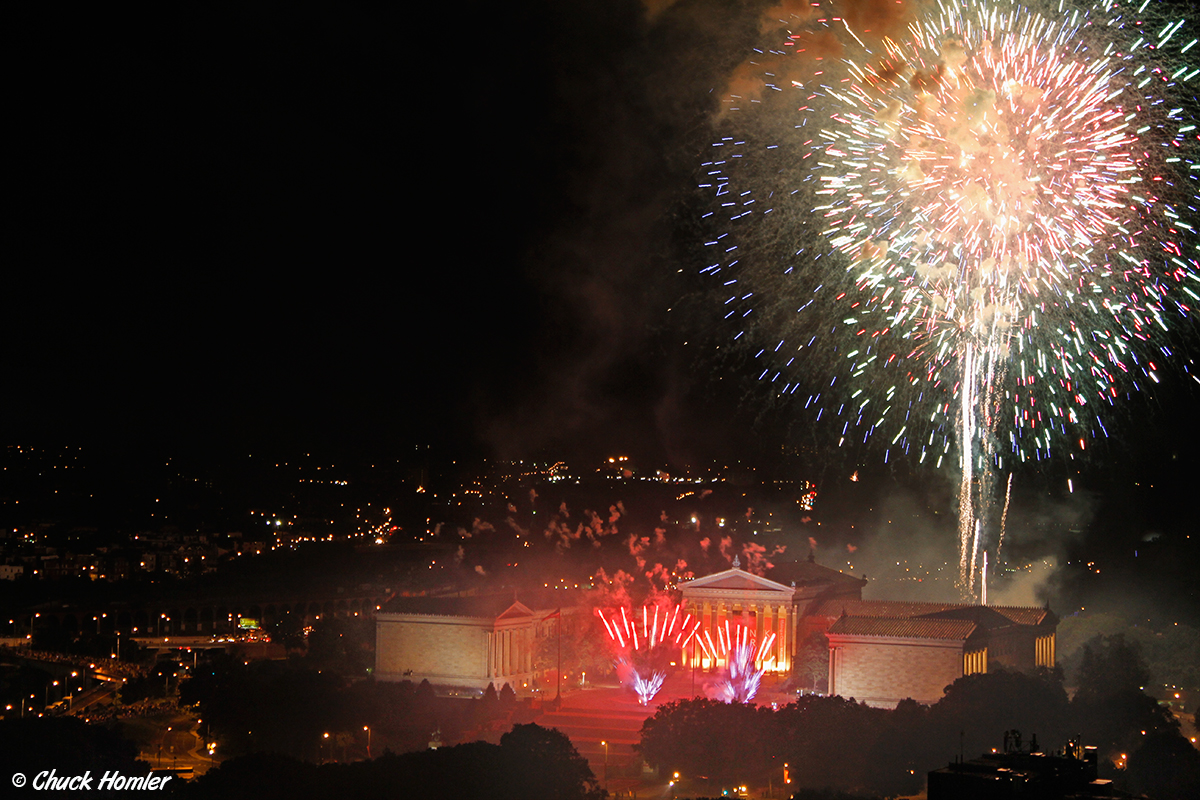 Welcome America
The 4rth of July in the city where the Declaration of Independence was signed is the place to be. The fireworks over the Art Museum cap off an all day celebration.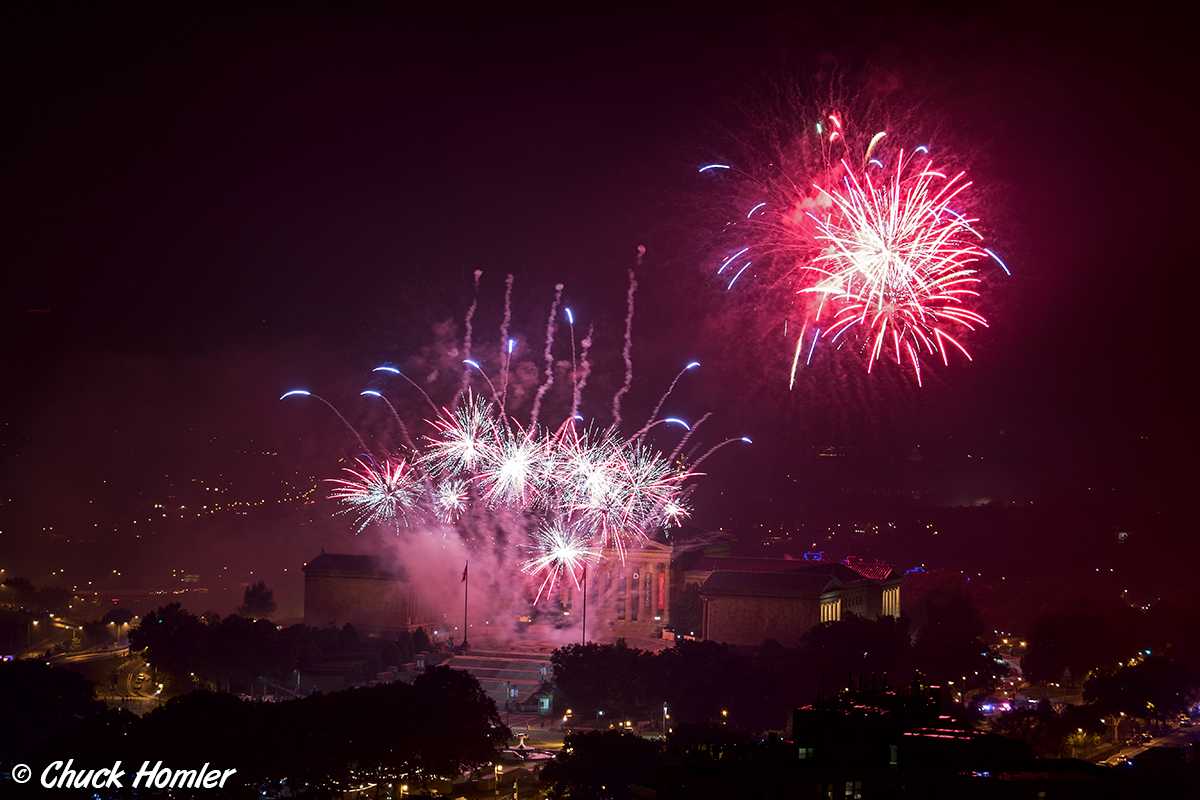 The Philadelphia Museum of Art
The X-mas Tree lit up at Sunset.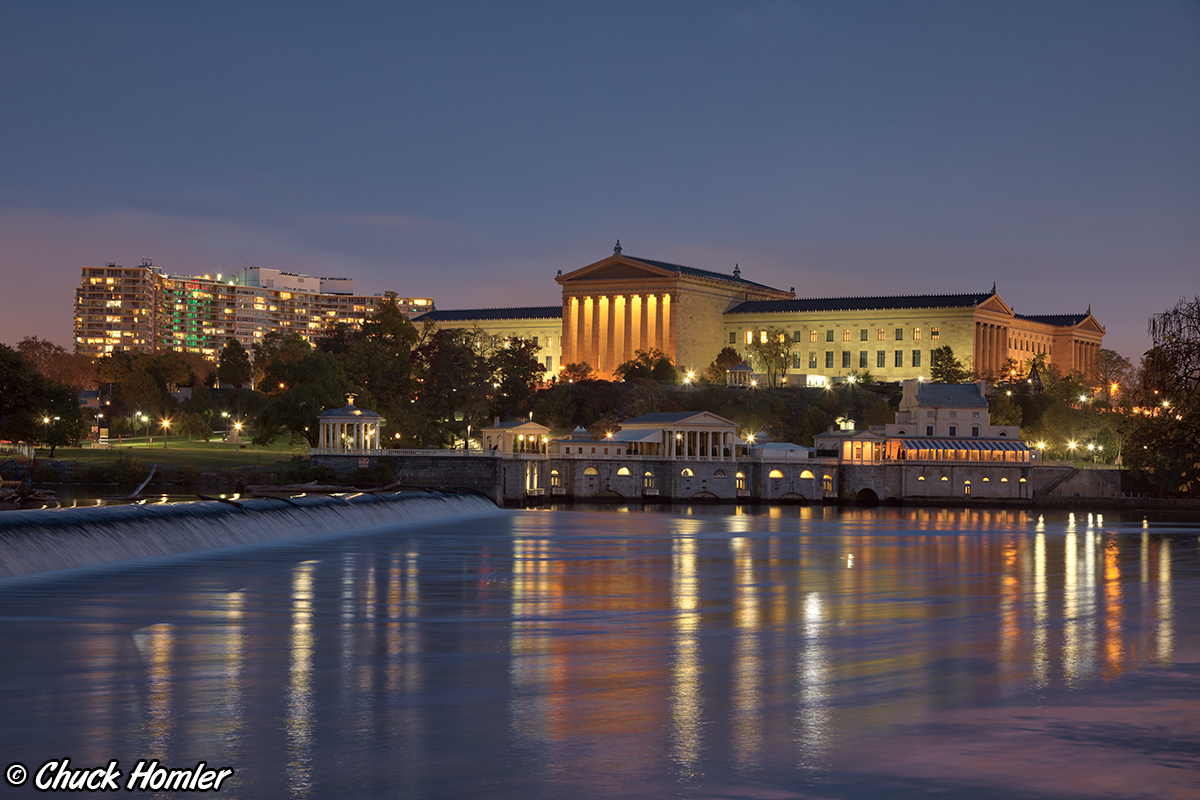 He asked me for a dollar, I gave him 30 cents

The Waterworks
Dusk on the Schuylkill
Fireworks on the Delaware
The Ben Franklin Bridge with fireworks from Camden.
The Cira Center at Sunset
On the west bank of the Schuylkill River, just behind 30th Street Station stands the Cira Center. The exterior facade is laced with LEDs so the building changes appearance regularly.